Iterate had the pleasure of running 2 separate tours through the CES floor for our members this year. Each tour had a different focus on how innovation is getting done in the year 2019.
Thanks to those who joined us. We hope you learned a thing or two (we definitely did), and at the very least had a fun speed run through some cool tech and maybe a good conversation or two along the way.

If you couldn't make it, never fear, we've made this handy roundup to show you all the highlights and insights that we came home with.
Future Experience
Tour led by our Product Experience Team, Anthony Chavez and Dave Rowley
One insight rose to the top for this tour.

Innovation is a human creation. Without us the entire concept wouldn't exist.

So to truly innovate we must make what we do as human as possible, and that means creating innovative experiences. So we struck out on the floor to look for experiences that are engaging, useful, surprising, and that tell great stories for the brands that are creating them.

Let's take a look at some common themes we discovered running through what we found, and you can tell us if we're on to something, or if we should just get on board with stuff like this.
Can't We All Just Get Along?

Cooperation yields impactful results. We noticed a theme of combining technologies, ideas and organizations to deliver surprising new solutions.
FACING FORWARD
Intel partnered with Hoobox Robotics to unveil the world's first wheelchair controlled by facial expressions for quadriplegics and others with restricted movement, and it works remarkably well. Just raise your eyebrows, give it a smile, a kiss or even just stick out your tongue for 360º movement superpowers.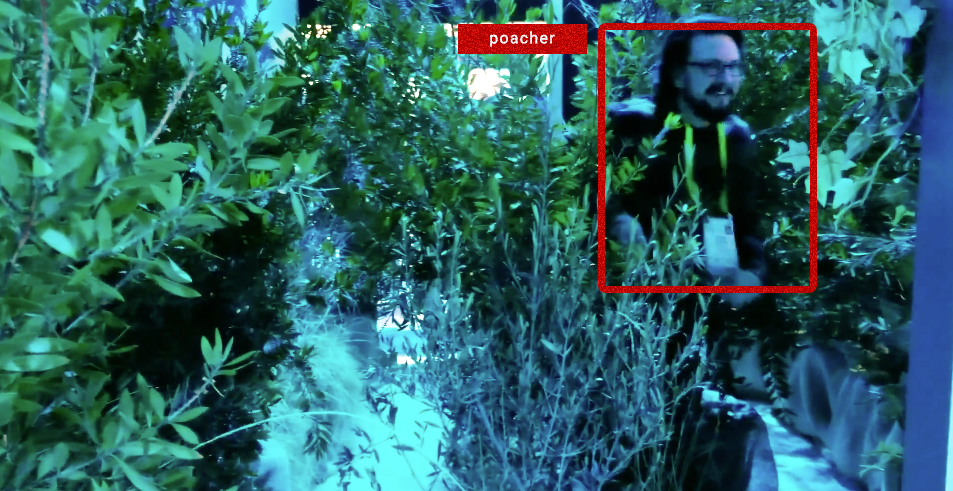 POACHER, POACHER, ON THE WALL
Another Intel partnership uses RESOLVE's TrailGuard AI Camera, funded by the Leonardo DiCaprio Foundation and National Geographic Society to solve the serious problem of poaching in the African wilderness with the most incriminating candid camera experience ever created. They even ponied up to create an immersive activation of the tech on the floor by having participants walk through a woodsy "safari" to show how your sneakiness is captured, analyzed and distributed to tactical teams on the ground who can take immediate action if the AI perceives you as a threat.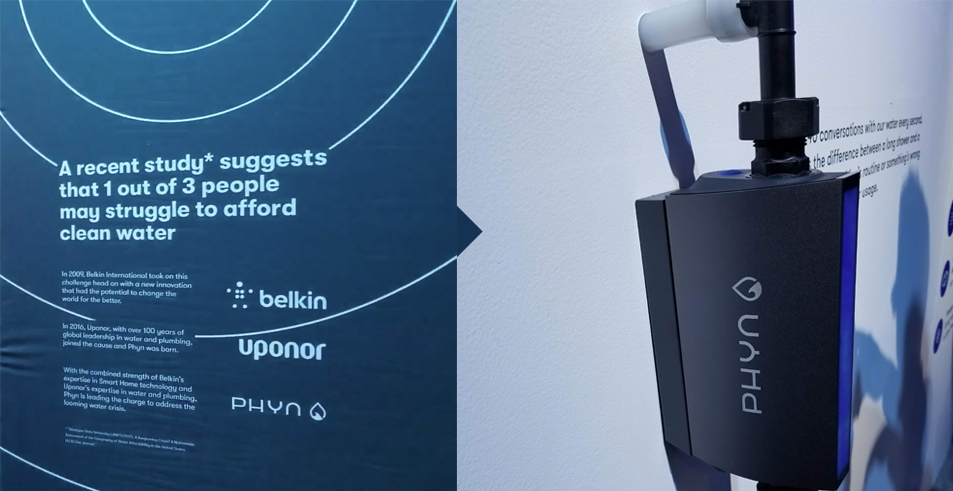 HUMANITY LEAK PREVENTION
Belkin and Uponor partnered to create the Phyn Plus water monitoring system, a smart water system that leverages Belkin's Wemo and Linksys Mesh technologies, along with machine learning, to intelligently map and monitor your entire home's plumbing system. In addition to optimizing water flow, preventing leaks, and shutting off water in an emergency, it also allows the companies who built it to tell a story about striving to solve the clean water crisis with their innovative collaboration.
VR Getting There
The dream of consumer-friendly total VR immersion will have to wait till we dip our feet in the water.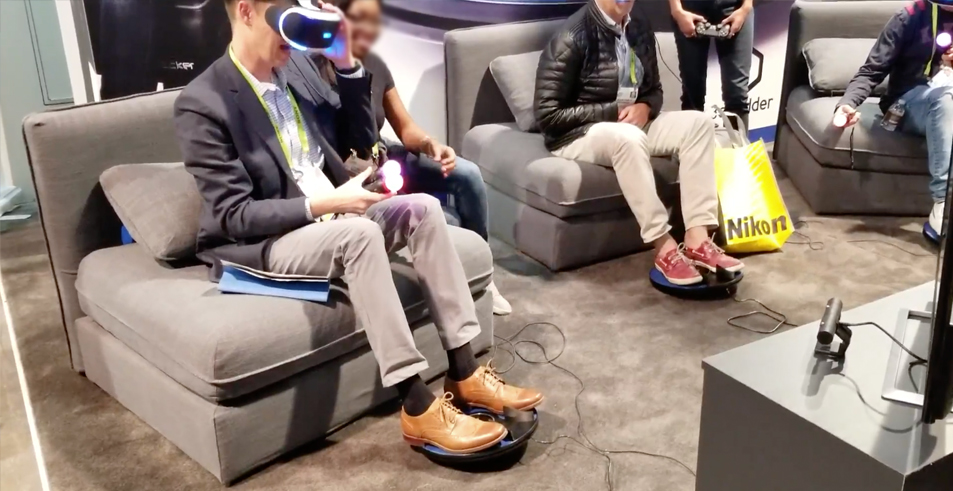 ALL FEET ON DECK
Sony continues its play on being the center of your VR universe with the Playstation 3DRudder, a new VR foot controller for PSVR that lets you move around in supported games by rocking your feet in any direction on a circular, top-like platform. Even though your body isn't technically "walking," the controller provides enough indication to your brain that your body should be moving to solve a lot of the common motion sickness issues VR can cause. As useful as this is, it definitely feels like the first small step toward a much greater goal by Sony to be the first to market for full VR immersion.
WALKY SITTY
Cybershoes, a startup with another take on the VR foot controller, had something to show after a wildly successful kickstarter campaign that started only in October of 2018. Their execution more closely mirrors the act of walking (while sitting in a chair) by using rollers on the bottom of the shoe-like controllers to send input. This even further solves the "my brain isn't fooled into thinking this is reality" problem, but if fully immersive VR is going to be this tiring, we may end up re-evaluating how much we actually want it.
AR YOU WATCHING CLOSELY?
Sweden-based computer vision startup Manomotion had a little booth with a big idea for AR. Their real-time 3D gesture mapping technology places your hands in AR space in real time using nothing more than an SDK and your smartphone's camera. The SDK maps the depth of your gestures, which allows you to actually interact with AR objects naturally, without any other control input. Tech like this could take "virtual stores" to the next level of realism.
Better Living Through Gadgetry
The race to build a better life with the help of technology is in full sprint. Here are some of the most intriguing experiences emerging for lifestyle and health.
PLAY THIS AND CALL ME IN THE MORNING
Scale-1 Portal looked to the past for inspiration to create MoveR, a new highly-accessible mixed-reality experience to help rehabilitate those with balance disorders. Their application creates a gamified therapy experience using a screen and a simple pair of 3D glasses, tracking the patient's movements using an infrared camera (Xbox Kinect in this case). MoveR proves that when it comes to clinical applications, 3D might be more than yesterday's entertainment trend.
LET'S GET PHYSICAL
Panasonic unveiled a handful of "physical character sensing" technologies, including a mirror that uses computer vision and IR to display your age, gender and heart rate, and an "emotion sensor" that analyzes your current happiness, stress and temperature levels using a variety of inputs. The implications reach far beyond health data tracking into the realms of ID security and adaptive smart home experiences that can react to your mood and physical condition.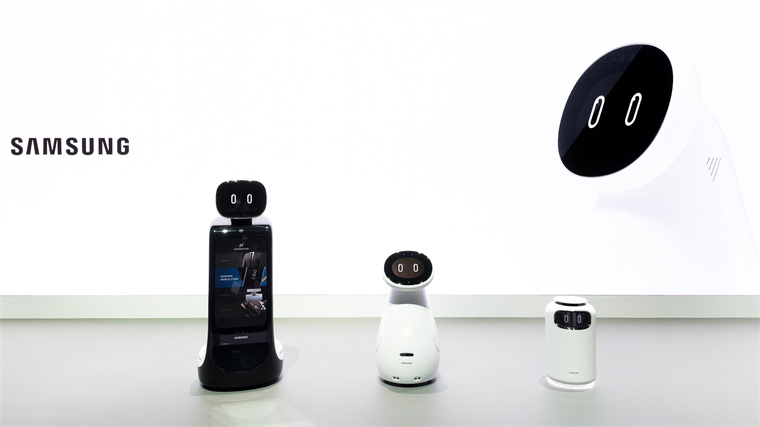 WHOLE BOTTA ROSIE
Samsung showed off a multitude of connected gadgets in their massive Samsung City installation, but the real showstoppers were easy to spot. 3 new bots, called Bot Air, Bot Care and Bot Retail, were on display to show that the future of helpful homebots promised to us by The Jetsons may just be on the verge of coming true. The design of these bots struck us as having a strong focus on usefulness, with just enough human personality to seem helpful, without being clumsy or creepy.
IT'S A BIRD, IT'S A PLANE…
Nope, it's the Cop Rose window-cleaning robot. It truly is a brave, new world.
REINVENTING THE WHEEL
In the race to create the sleekest consumer-friendly e-bike, one company is taking a different approach. Hycore's T1 E-Bike Wheel asks the question "what if you like the bike you have?" The answer? Just attach this piston-driven, bluetooth-connected, custsom-designed wheel and you'll be cruising past the competition with the best of both worlds.
The Retail Apocalypse is Dead
Here are some interesting ways technology is being applied to outsmart the Retail Apocolypse in 2019.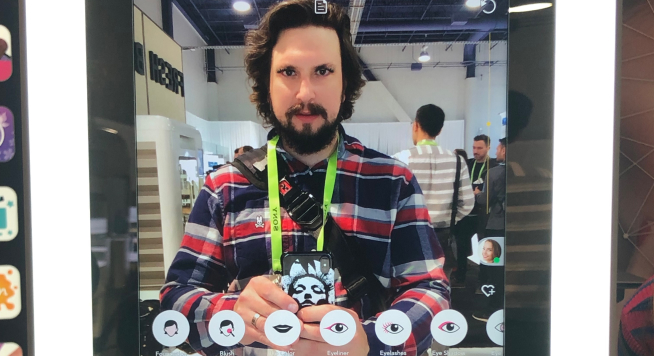 BEAUTY IS IN THE EYE OF THE COMPUTER
AR in beauty is taking off at an alarming rate. New solutions attempt to not only provide realistic try-on experiences, but to integrate skin health analysis, product suggestions, new e-commerce functions, and seamless physical retail integration (think someone from retail pulling products into a physical "shopping cart" for you as you try things on virtually). Perfect Corp's YouCam Makeup promises all this with APIs and SDKs that can be deployed across all omnichannel touchpoints with white-labeling capabilities so your brand can own the experience.
TESTING, TESTING…AISLE 1, 2
New applications of VR in the retail space are allowing the optimization of guest experience to happen before a single brick is laid or product ordered. InContext Solutions' ShopperMX™ virtual retail environment lets business owners test new retail concepts and the customer experience of new spaces before committing to anything.
AMAZON GO AWAY
YI Tunnel's fleet of AI-driven retail products represent one of the first real 3rd party solutions that promises to democratize the "autonomous shopping" experiences introduced in recent years by Amazon Go. Built to scale and integrate, YI Tunnel is looking for partnerships to begin proving the competitive readiness of its platform.
Live Curation
Tour led by our CDO and Head of Curation, Brian Sathianathan
Of course once you know the experience you want to create, being selective about the technology that supports it requires, well, selection.

This isn't always easy. There are a lot of factors from a prospect's operational maturity to the solution fit to the real capabilities of their technology (not what they put on their website ?).

Don't worry, we can figure this out together. Our second tour was a tactical targeting of emerging technologies and startups in relevant spaces like AI, AR, Blockchain and IoT that could potentially solve real, immediate business problems in categories like Beauty, Healthcare, Pet & Garden and beyond with a focus on the rigorous process of diligence applied to selecting one for a viable partnership.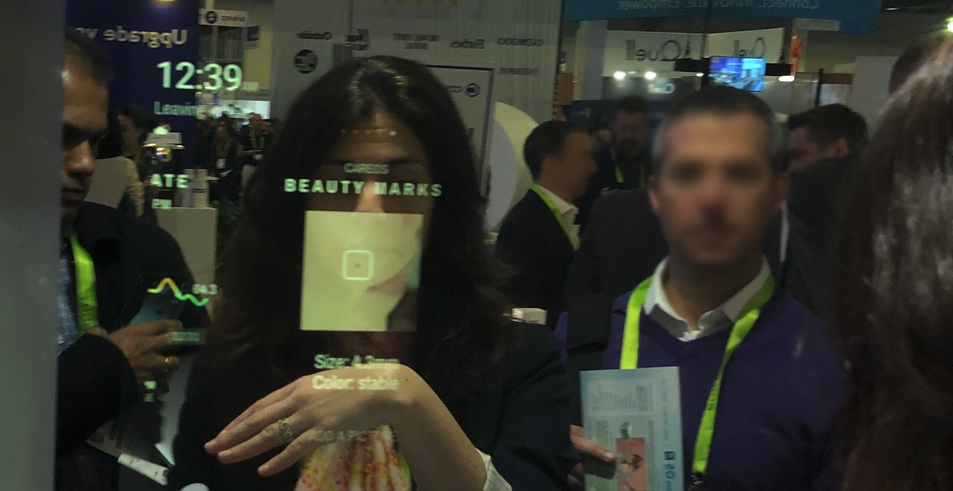 CareOS BEAUTY MIRROR
The first smart Health & Beauty platform for the bathroom.
Learn More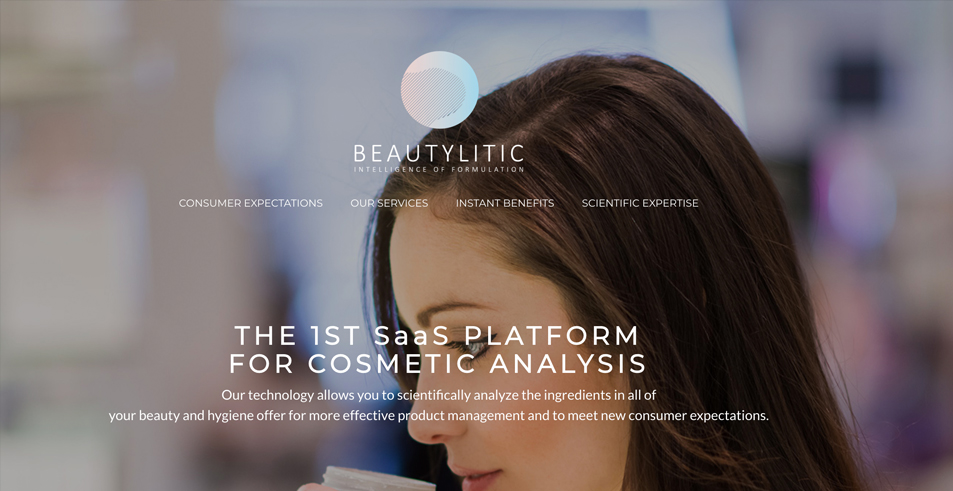 BEAUTYLITIC
Algorithmic beauty ingredients analyzer.
Learn More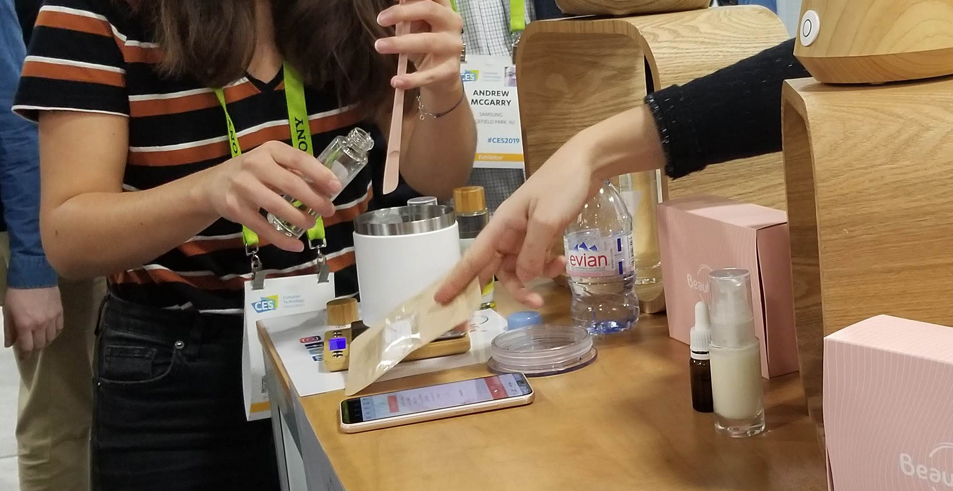 BEAUTYBYME
Create your own makeup from recipes on your device.
Learn More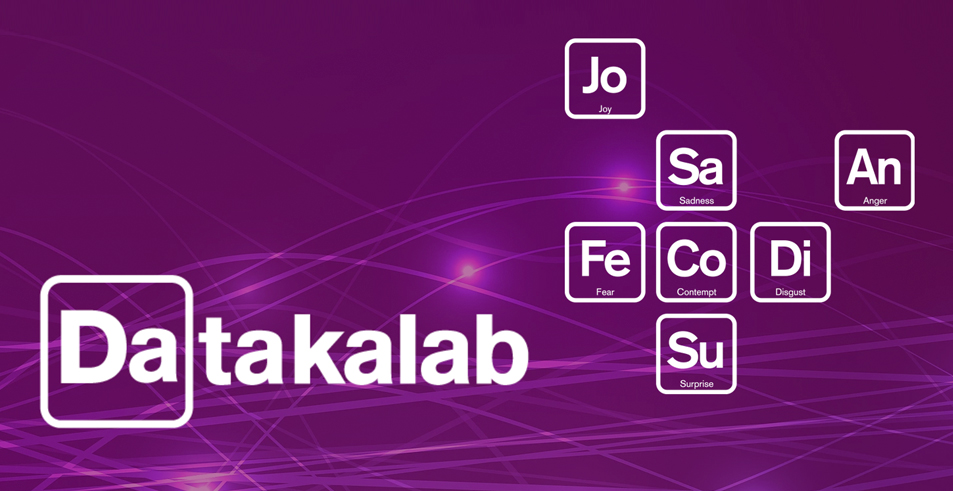 DATAKALAB
Measure customer emotions through neuroscientific tools.
Learn More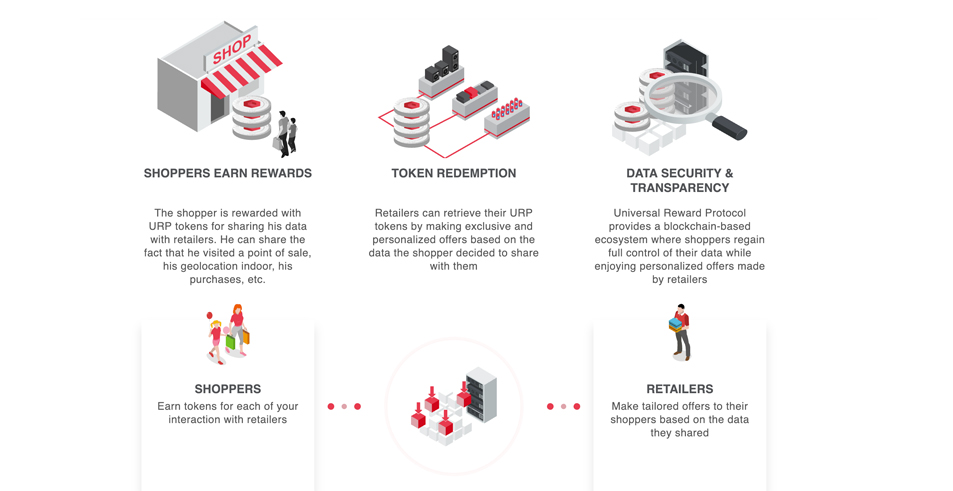 REWARD PROTOCOL
Blockchain-based reward system.
Learn More
Want to dig deeper? Here's the full list of startups we curated.
Overall
Reward Protocol
Blockchain Based Reward System
Datakalab
Measure customer emotions with neuroscientific tools.
Iscab
Amazon Locker-style 3rd party storage solution.
Anagog
Understanding customer behavior via mobile handset with protected privacy.
Beauty
Quanogen
Skincare beauty advisor.
Beautylitic / Litica Lab
Beauty ingredients analyzer.
BeautyByMe
Create your own makeup from recipes on your device.
CareOS
The first smart Health & Beauty platform for the bathroom.
Pet & Garden
Petato
Cat litter box with automatic cleaning, AI powered to get health data and deodorant.
Petronics
Robotic cat sitter.
PePe
Pet dryer.
Connected Garden
Sensor-based connected garden.
Dognessgroup
Petcube competitor.
Health Care
Aris MD
AR/VR for surgery and diagnostic images sent to patients during surgery.
Healium
AR immersion to heal stress, depression and anxiety that measures brainwaves and heart rates
Irejuvenation
Helps with clinical trials and keeping up with HIPPA compliance.
Posos
Medical NLP platform.
AEvice Health
Medical wearable to manage asthma in children.